History
The missions in Sudan since 1965
2013 
Creation of the mission Swiss-french-Sudanese Kerma-Doukki Gel
Since 2013, the Genevese archaeologist Charles Bonnet co-leads, with Dominique Valbelle, professor in the Sorbonne, Séverine Marchi, engineer at CNRS (Umr 8167), and Abdel-Rahman Ali Mohamed, director of the National Corporation for Antiquities and Natural history musea (NCAM), the mission Swiss-french-Sudanese Kerma-Doukki Gel.
This international team (Swiss, France and Sudan) engaged several significant missions on the ground with spectacular discoveries on the site of Doukki Gel close to Kerma.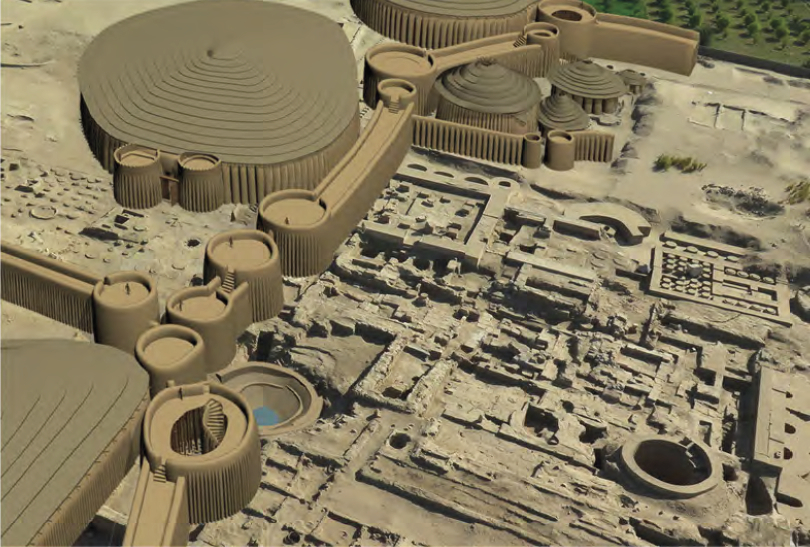 2003 : the Swiss mission of the University of Neuchâtel
The archaeologist Charles Bonnet by devoted most of its life to direct Swiss missions mainly to Sudan. Starting from 1968, its research related to the great urban site of Kerma, then of Doukki Gel, allowing discoveries of first order on the urban developments of Kerma lasting several millenia, the identification of the large central sanctuary of Deffufa, the setting at the spectacular day of the black Pharaons, and finally the release of the city of Doukki Gel, with its singular monuments, revealing in same time with the Sudaneses a whole side of their preislamic history. He belonged to various Swiss missions from 1965 to 2003.
1965 : the Swiss mission of the University of Genève