Doukki Gel, northern extension
Doukki Gel, northern extension Ground acquired recently revealing vestiges belonging at the origins of the African history. Northern sector of the city.
Legend :
Période Kerma –
Thoutmosis Ier – méroïtique
napatéenne et méroïtique –
Epoque contemporaine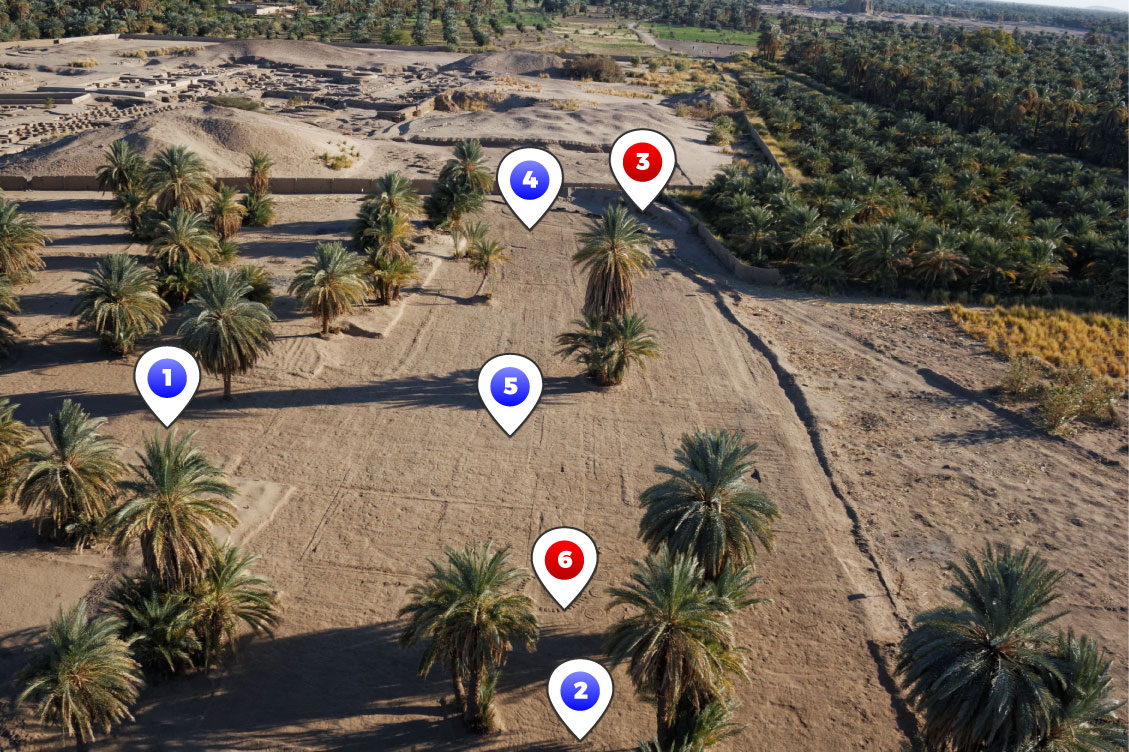 Vestiges of the fortifications north of the city (Beginning of the 18th dynasty).
Enclosure external of the northern face of the fortifications of the Nubian city.
Hall of entry in the shape of a large hut forty meters in diameter, equipped with hundreds of columns.
Carry principal from the city restored during the reign of Thoutmosis the Ist Dimension thirty out of forty meters.
Before door of Thoutmosis 1st and Thoutmosis II and Hatchepsout. Enormous Egyptian strengthened work covering enclosing walls of the city. The functions of the monument are certainly military but also ceremonial and religious. It could be a question of a hall where trade in goods proceeded.
Installation out of ground believed for offerings after a resumption of the power by a coalition of the African war leaders.